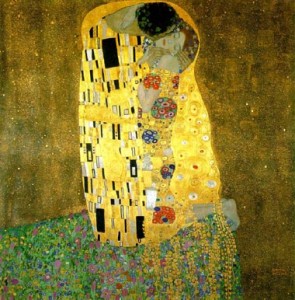 Lip augmentation is a popular and very satisfying procedure. Full lips are one of the most significant signs of youth. In my San Francisco Bay Area, Walnut Creek office, I perform hundreds lip enhancements. The most common method for lip augmentation is with a dermal filler like Restylane®, Juvederm® or Perlane®. While fillers of the most widely used method for lip augmentation, there are several other options available.
When I first started writing this week's article on Lip Enhancement Walnut Creek, my goal was to quickly cover today's options for lip augmentation. I realized, however, this is going to take more than one post. Over the next two weeks, I will briefly review the latest trends in enhancing lips — be it the ubiquitous injectable Fillers you see advertised daily on TV, or Lip Enhancing Surgical Procedures, known to a smaller group who desired a longer lasting result, and who can afford a little more downtime.
There is more to Lip Augmentation than meets the eye. In the coming weeks, links to the latest and the most popular ways to enlarge and rejuvenate your lips will be activated at the end of this article. I will try to illustrate each method with Lip Enhancement Before and After Pictures. The goal is to provide general information. To determine the methods best for your lips, you will want to make an appointment with a Board Certified Plastic Surgeon, and explore all your options.
It Seems So Simple
Plastic Surgery, when done well, often looks simple, but it takes careful planning and the meticulous attention to detail. Lip Enhancement is more than just Lip Enlargement. While making the lips larger is often the goal, it must be done carefully to keep the lips balanced. It is important to match the volume of the lips to the size of the face, and more importantly, to maintain proper proportions between the upper and lower lips. Hint: the lower lip is meant to be bigger.
So What is Important for Beautiful Lip Enhancement?
The goals:
Volume, volume, volume … the correct volume is very important
The shape of the lips … maintaining or creating the curves
The projection of the lips … the proper pout (not the trout pout)
The height of the lips … must match the facial proportions
The amount of vermilion (red stuff) seen on the lips … fillers may not be enough
The softness of the lips … one of the big benefits of HA's over Collagen
The motion of the lips … one of the limiting factors for lip implants
Correcting the wrinkles around the lips … last but definitely not least
Most Lip Enhancement Treatments can help with more than one of these goals, but no treatment is perfect. It is important to discuss all the available options with a Board Certified Plastic Surgeon who is experienced in all methods of lip enhancement. This way, you can be certain that you are getting the best possible treatment for your individual lips.
Alternative Lip Augmentations
Several alternative methods are available for enhancing your lips. To learn more click on the links below:
Lip Enhancement 101 – Lip Augmentation San Francisco (Lip Enhancement): Introduction (You are here.)
Previous Post
Next Post