It's been about six months since the last San Francisco Plastic Surgery Blog ALCL update. Recently, more information on the subject has become available, and it is about to be published. Two articles stand out. The first is from the United States, and the second is a global review of what is known to date. Both were recently e-published, ahead of print, in the American Society of Plastic Surgeons' (ASPS) journal, "Plastic and Reconstructive Surgery." Here are the latest facts…
What is BI-ALCL?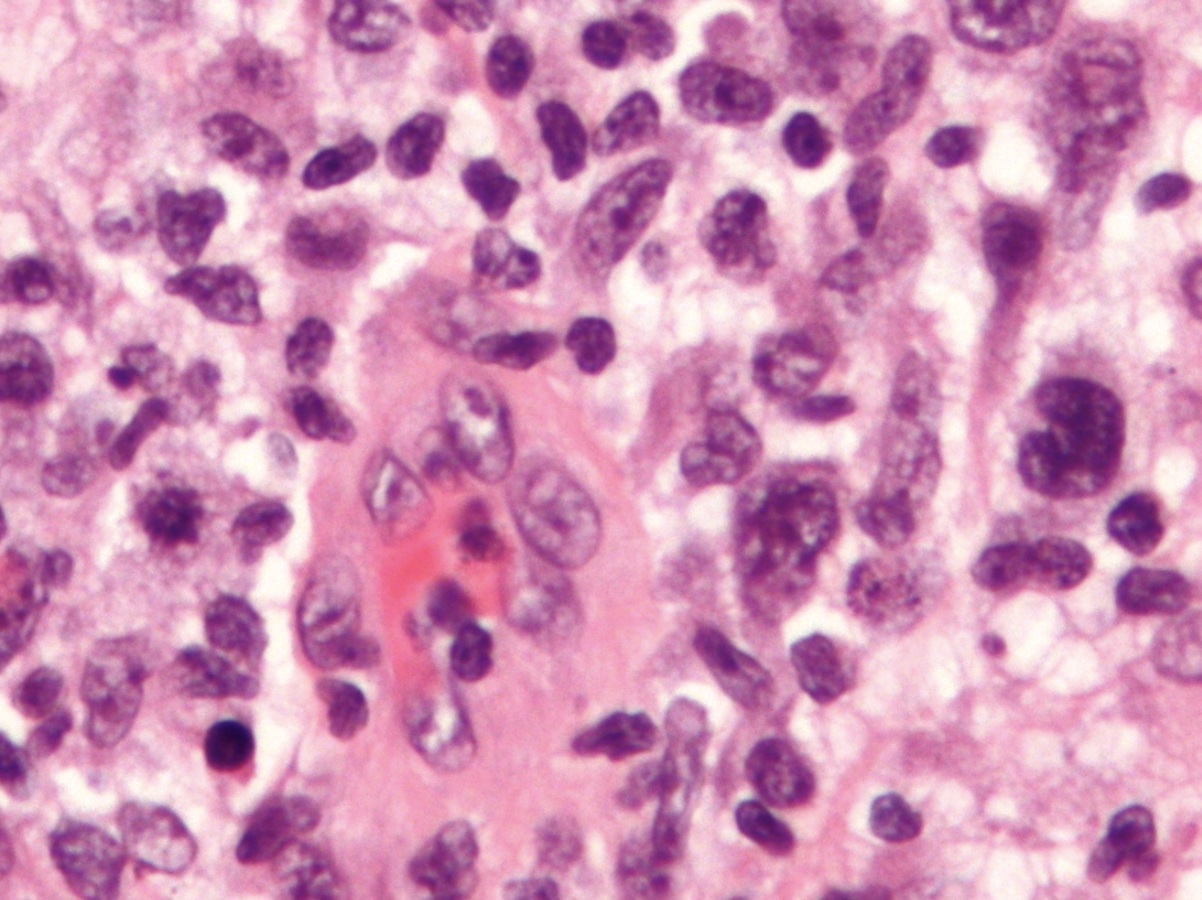 Breast Implant Associated – Anaplastic Large Cell Lymphoma (BI-ALCL) is a T-cell lymphoma that arises around breast implants. It is an extremely rare tumor, which makes it difficult to study; however. earlier data suggests that it is primarily associated with textured breast implants.
The Latest Plastic Surgery News
The first article by Doren et al, entitled: United States Epidemiology of Breast Implant-Associated Anaplastic Large Cell Lymphoma, reviews all cases of Breast Implant-Associated Anaplastic Large Cell Lymphoma (BI-ALCL) in the United States since the first documented case in 1996 up to and including cases reported in 2015. The study is retrospective, so it is not an ideal study for determining the incidence of the disease; however, it's the best guess we have to date, and the conclusions seem fair. Although rare, all cases of BI-ALCL with adequate history have involved a textured breast implant. The incidence and prevalence of BI-ALCL was determined based on a literature and institutional database review of BI-ALCL cases and textured breast implant sales figures from implant manufacturers' annualized data.
2017 United States BI-ALCL Data
One hundred pathologically confirmed BI-ALCL cases were identified in the United States. Mean age at diagnosis was 53.2±12.3 years. Mean interval from implant placement to diagnosis was 10.7±4.6 years. Forty-nine patients had breast implants placed for cosmetic reasons, 44 for mastectomy reconstruction, and seven for unknown reasons. Assuming BI-ALCL occurs only in textured breast implants, the incidence rate is 2.03 per 1,000,000 person-years (203 per 100 million), which is 67.6 times higher than that of breast ALCL (3 per 100 million; p<0.001). Lifetime prevalence was 33 per million persons with textured breast implants.
2017 Global BI-ALCL Data
The second article by Srinivasa et al, entitled: Global Adverse Event Reports of Breast Implant-Associated ALCL: An International Review of 40 Government Authority Databases, reviews all federal database submissions relating to BI-ALCL in 37 countries representing the majority of breast implant markets worldwide with available adverse event reporting. Database queries were performed for Australia, Brazil, Canada, China, Columbia, Japan, Mexico, National Competent Authorities of the European Member States, New Zealand, South Korea, and United States. Demographics, device characteristics, pathology, treatment modalities, and outcomes were assessed when available.
The United States MAUDE database included 459 entries in total for the search terms "Anaplastic" and "ALCL" as of September 2015. Excluding for duplicate entries, the MAUDE database had 258 unique cases of BI-ALCL of which 130 had pathologic markers performed. Implant surface was textured significantly more than smooth (50% vs. 4.2%, p=0.0001). Treatment, when reported (n=136), included explantation (n=125, 91.9%), chemotherapy (n=42, 30.8%), radiation (n=25, 18.4%), and/or stem cell transplant (n=9, 6.6%), and 5 deaths were reported. For the 40 countries queried, 340 unique cases were reported for lymphoma associated with breast implants.
They concluded that worldwide federal reporting of BI-ALCL has significant limitations in providing data regarding clinical history, treatment, and oncologic follow up. Country-specific total implant and textured implant sales data is needed in order to determine critical incidence and prevalence analysis. Detailed BI-ALCL patient registries such as American Society of Plastic Surgeon's PROFILE and centralized tissue banking are necessary in acquiring accurate complete data for sound decision making. The good news for American's here is that the American Society of Plastic Surgeons are leading the way in accurate and appropriate reporting.
What To Do If You Think You Have BI-ALCL
The most common presentation of BI-ALCL is a collection of fluid that occurs around your breast implants years after surgery. BI-ALCL is not the most common cause of these late seromas, but sending a sample may be the fastest way to make the determination. Other presentations include a mass attached to the capsule, tumor erosion through the skin, regional lymph node involvement, or sometimes it is discovered during revision surgery. Risk estimates ranged from one in 500,000 to one in 3 million women with implants.
If you suspect there is a problem with your Breast Implants, whether related to BI-ALCL or not, contact an experienced Board Certified Plastic Surgeon in your area. If your original Plastic Surgeon is still in practice near-by, this would be the best place to start. They have your clinical information, and a head start in the investigation. If you have moved, or your plastic surgeon has retired, try to get a copy of your medical records. This will help your new Plastic Surgeon get to the facts much faster.
Previous Post
Next Post