"Do No Harm" is the doctor's moto, so safety and predictability are paramount for medicine. This is especially true for elective surgery, including my specialty, Cosmetic Plastic Surgery. There are many benefits to plastic surgery, but there are also risks. Even though the risks are usually small, it is important for surgeons and patients alike to understand the risks before making the decision to proceed.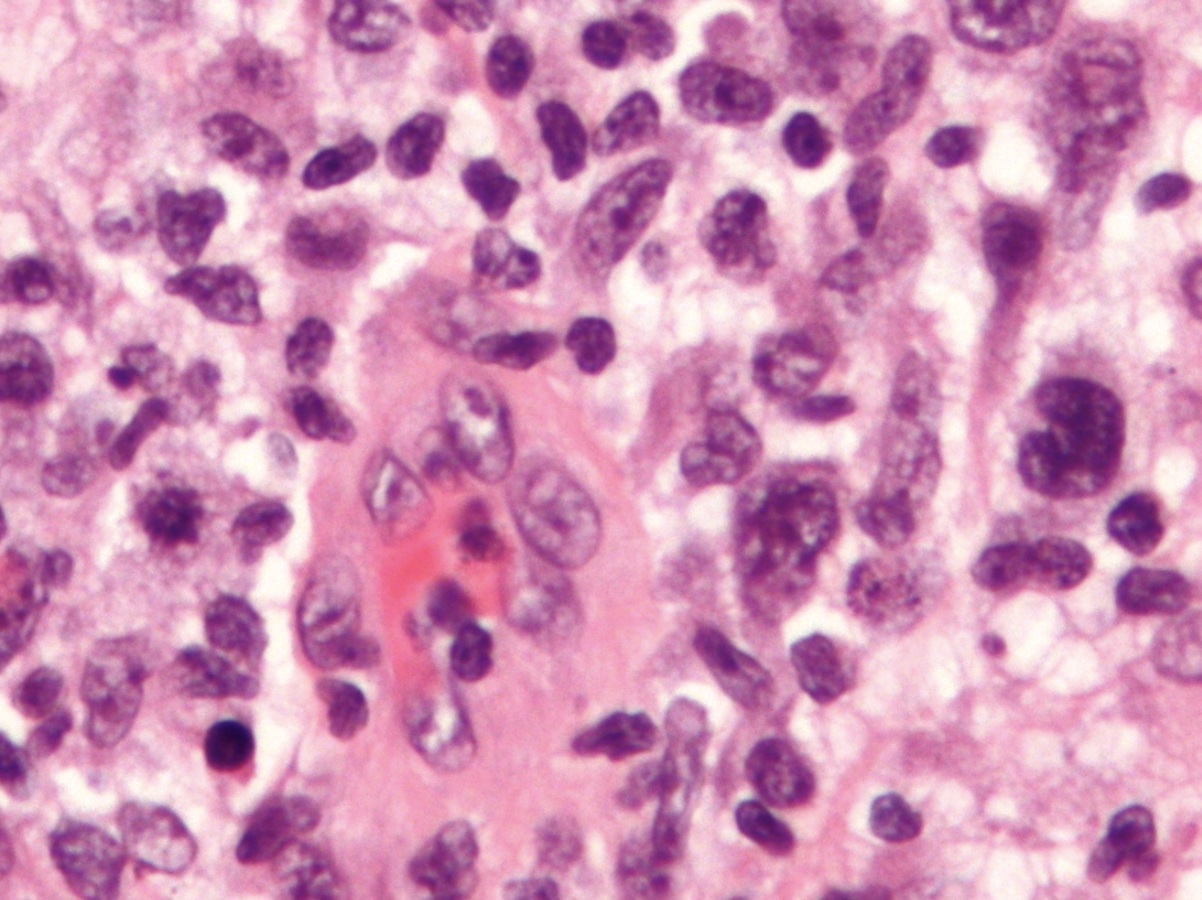 Breast Implant Associated ALCL
Breast Implant Associated Anaplastic Large Cell Lymphoma (BI-ALCL) is extremely rare, and has only recently been described. Through the efforts of the American Society of Plastic Surgeons (ASPS) and the American Society for Aesthetic Plastic Surgery (ASAPS) a database was and continues to be compiled.
The presentation of ALCL is fairly obvious. Since the tumor is extremely rare, the presentation is usually unilateral (on one side only). The effected side begins to collect fluid around the breast implant, causing enlargement. A sudden increase in size after breast augmentation is always worth asking your Plastic Surgeon about.
ALCL Not Associated With Breast Implants
ALCL comprises about 1% of all non-Hodgkin lymphoma. Symptoms of ALCL can include fever, backache, painless swelling of lymph nodes, loss of appetite, and tiredness. It is found in skin, in the lymph nodes, or in organs throughout the body. ALCL that appears in the skin is most often called primary cutaneous ALCL, and it typically has a less aggressive disease course than the systemic (throughout the body) types.
First Cases of BI-ALCL
Thirty-Four unique cases were described in the medical literature from between 1997 and mid 2010, and awareness was raised. Like any new disease, once physicians knew what to look for, more cases were identified.
In 2011, the FDA reported approximately 60 cases of ALCL in women with breast implants, out of approximately 5-10 million women who had received breast implants worldwide.
Since that time Plastic Surgeons and the FDA have:
Reviewed medical device reports (MDRs)
Reviewed the medical literature
Exchanged information with other international regulators, scientific experts and plastic surgery societies
Initiated a collaborative effort between the FDA and the American Society of Plastic Surgeons (ASPS) and the Plastic Surgery Foundation (PSF) to collect data through the Patient Registry and Outcomes for Breast Implants and Anaplastic Large Cell Lymphoma (ALCL) Etiology and Epidemiology (PROFILE Registry)
August 25, 2010 through September 10, 2015 the FDA received 258 MDRs, including the original 60 cases reported in 2011, of anaplastic large cell lymphoma in women with breast implants, with reports of three deaths. Although the MDR system is a valuable source of information, it has limitations, including incomplete, inaccurate, untimely, unverified, or biased data. In addition, the incidence or prevalence of an event cannot be determined from this reporting system due to potential under-reporting, duplicate reporting of events, and the lack of information about the total number of breast implants.
ALCL Associated With Breast Implants 2016 Update
Based on the information we currently have, the current estimate is that there have been 100-250 known cases of ALCL in women with breast implants worldwide. According to the World Health Organization, BI-ALCL is not a breast cancer or cancer of the breast tissue; it is a lymphoma, a cancer of immune cells. Women with breast implants may have a very low, but increased risk of developing ALCL adjacent to a breast implant. Textured implants may increase the risk or ALCL.
ASPS and ASAPS recommend educating breast implant patients on the risk of BI-ALCL and the early detection of symptoms. Women with breast implants are encouraged to contact their plastic surgeon if they notice swelling, fluid collections, or unexpected changes in breast shape (Figure 1).
In symptomatic patients suspicious for BI-ALCL, perform an ultrasound and send suspicious peri-prosthetic fluid for CD30 immunohistochemistry, cell block cytology, and culture. Surgical treatment is essential for the management of BI-ALCL. See Figure 2 for treatment algorithm.
Breast Implant Associated-ALCL is very rare, and if it occurs, is highly treatable in the majority of patients. The FDA, ASPS, and ASAPS recommend that all women, including those with breast implants, follow their normal routine in medical care and follow-up, including mammography when appropriate.
The FDA as well as the Institute of Medicine (IOM) maintain that breast implants do not impair breast health or cause breast cancer, and scientific evidence continues to support that FDA-approved breast implants have a reasonable assurance of safety and effectiveness.
Previous Post
Next Post