I read a funny editorial this morning. The title, Immediately Everything Was Wrong, and the author, Conan O'Brien, caught my eye. It was written in honor of David Letterman's final season. The full article is here: "Immediately Everything Was Wrong"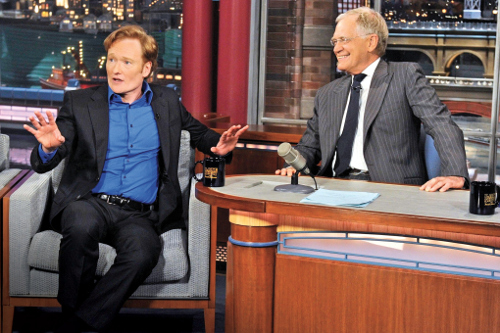 Immediately Everything Was Wrong
One of the most frequently asked questions I get in my San Francisco Bay Area Plastic Surgery practice is, "Am I a good candidate for Plastic Surgery?" In the spirit of David Letterman, I put together a top ten list of some characteristics found in good candidates for cosmetic surgery.
Top Ten Reasons You Might Be a Good Candidate for Plastic Surgery
A primary goal of Cosmetic Plastic Surgery is a result that is safe and predictable. Below, I have outlined the top ten items that can help improve both the safety and predictability of your desired cosmetic surgery results.
You Are Healthy.

You have no health issues.
Your health problems are well controlled.
You Exercise.

Exercise leads to better circulation, oxygen delivery and faster healing.
Exercise promotes a lower inflammatory state and better healing.

You Eat Well.

A good diet promotes healthy reserves for healing.
Good building blocks are available to optimize recovery.

You Are Old Enough.

For some elective procedures, like Breast Augmentation, there are age guidelines
Emotional maturity may be more important than actual age, too.

You Can Follow the Plan.

It takes good teamwork to get good results, and good results can be improved with appropriate follow-up.
Non-compliance causes problems. Sometimes, the Internet is not your friend and can lead you astray.

You Have Reasonable Expectations.

Realistic end-points are usually achieved safely and predictably.
Unrealistic goals are rarely, if ever, met.

Your Weight is Stable.

A stable weight leads to a stable result.
Large increases or decreases in weight can effect your results.
Obesity is an independent risk factor for complications with surgery.

You're Not Pregnant.
You Are Not Taking Certain Medications.

All prescription medications should be reviewed with your primary doctor and your plastic surgeon. Some medications lead to increased bleeding, while others change the way anesthetics work.
All over-the-counter medications, nutritional supplements, herbal preparations, diet pills and even extreme dietary restrictions should be reviewed prior to surgery.

You Don't Smoke.
Your Problem is Correctable With a Common Procedure.

The Cosmetic procedures that are done most frequently are the most reliable.
Variations in common procedures often exist to optimize and tailor your results.
Procedures which are rarely done usually don't work as well, especially when they are new.

And the number one reason you might be a good candidate for plastic surgery is…
You Research Your Doctor.

Here, the Internet is your friend. It makes it easy to:

Check your doctor's license with your state's medical board. In California? Check here.
Check your doctor's certification with the ABMS.
Check to see if they are Certified by the American Board of Plastic Surgery. Despite my best efforts to effect change, the American Board of Plastic Surgery website remains perhaps the ugliest plastic surgery website ever created.

Training and experience matter, so select a Board Certified Plastic Surgeon near you.
Schedule A Private Plastic Surgery Consultation Appointment
If you are considering Cosmetic Plastic Surgery, give my San Francisco Bay Area plastic surgery office a call at (925) 943-6353, or send me your questions via the contact form.
Previous Post
Next Post