The headline reads…

Anthem Plastic Surgeon Gets 25 Years for the Deaths of Three Patients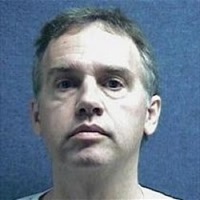 …but Dr. Peter J. Normann, MD, was never a Plastic Surgeon. He was never a Surgeon and is now, thankfully, no longer a Doctor. Today, Peter J. Normann is a convict, a prisoner of the State of Arizona, convicted of multiple murderers.
My deepest sympathies to the families and friends of these three patients, and to others who have come forward since these tragedies. I have written several posts on the San Francisco Plastic Surgery Blog about how to select a Plastic Surgeon. I'm certain the jaded view these as self serving; however, I view these as part of my duty as a physician to do no harm. While this is but one case, there are too many others, and saying nothing, and ignoring the problem, would be harmful.
No one is perfect. Everyone makes mistakes, even well trained, experienced Board Certified Plastic Surgeons. The reason I spent eight years in training after graduating from the University of California, Davis, School of Medicine, was to reduce the chances of mistakes, to gain as much knowledge and experience as possible, and to prevent poor decision making. To not only learn how to operate, but how to provide patients with the best environment in which to operate and maybe most importantly, to know when not to operate. In this light, I present the following information, and three simple links that can help you have the safest possible plastic surgery. In fact, two of these links can help you, no matter what type of elective surgery you are considering.
How to Check Your Doctors Credentials – As Easy As 1, 2, 3
There are three places every patient should check before having any plastic surgery.
Let's use these simple online resources to check out Dr. Normann…
Dr. Normann – Didn't Check Out
#1 – The American Board of Plastic Surgery
A quick check on the American Board of Plastic Surgery website reveals "No records found…" for Dr. Normann. This means he is not a Board Certified Plastic Surgeon.
#2 – The American Board of Medical Specialties (ABMS)
The ABMS website is the best way for you to determine what board has certified your doctor. Checking the American Board of Medical Specialties (ABMS) website currently reveals no certification by any board. According to healthgrades.com, he was Board Certified in Internal Medicine at some point in time, but this cannot be confirmed on the ABMS site. The reasons may be 1) He was never Board Certified in Internal Medicine; 2) He was Board Certified in Internal Medicine, but he did not pass recertification; or 3) His Board Certification was removed after his Arizona Medical License was revoked. The best case scenario here is that Dr. Normann was Certified by the American Board of Internal Medicine, but this not a Surgical Board.
EDIT: Since posting this article, healthgrades.com has completely removed the listing for Dr. Norman.
#3 – The State Medical Board
A check of the Arizona Medical Board website revealed (The link has since been removed): one listing for Normann, Peter J. with a listed specialty of Emergency Medicine.
His detailed profile reveals that Peter J. Normann graduated Medical School on June 27, 1994, from St George's University in St. Georges. The Caribbean Campus located in St. Georges, Grenada, West Indies, is perhaps best know from the October, 1983, invasion of Grenada. Part of President Reagan's justification for the invasion was to rescue American medical students at St. George's University endangered by the violent coup that had overthrown Grenada's Prime Minister, Maurice Bishop.
The profile also states that Normann completed a three-year residency (06/24/1994 – 06/30/1997) in Internal Medicine at Roger Williams Medical Center in Providence, RI. At this time, it cannot be confirmed on the American Board of Medical Specialties (ABMS) website, and the ABMS website is the best way for you to determine what board has certified your doctor.
The Arizona Medical Board site also lists Normann's License Status as Revoked. A revoked license means no license, and the practice of Medicine without a license is a crime. Call me Dr. Obvious, but this is worth knowing even if you are not having plastic surgery. For example, in November, 2004, Dr. Bach A McComb, DO, injected himself, his girlfriend and another couple with fake Botox leading to emergency room admissions for the resulting overdose and prolonged hospitalization for systemic paralysis. A simple check of Dr. McComb's license prior to the incident, would have shown that his license was suspended for overprescribing painkillers. People convicted of bad judgement are likely to have recurrences. Dr. McComb couldn't buy Botox without a license. His solution, additional bad judgement and the use of unregulated black market Botox.
Back to Normann. On the Arizona Medical Board's Website, his areas of interest are listed as Emergency Medicine, Internal Medicine and Dermatology. His training however, was only in Internal Medicine, and at some point in time, he was ABMS Board Certified in Internal Medicine. While there is some overlap with Internal Medicine, Emergency Medicine and Dermatology are specialized branches of Internal Medicine with their own residencies, additional years of training and separate ABMS Board Certifications. Surgery is not a branch of Internal Medicine. After medical school, surgical training and medical training diverge. There is little overlap between Internal Medicine and Surgery, and even less overlap between Internal Medicine and the specialized procedures performed by Plastic Surgeons.
Too Many Red Flags
Normann's credentials do not add up to excellent plastic surgery training. A quick Internet search reveals he was not a Board Certified Plastic Surgeon. He was an Internal Medicine doctor with no formal surgical training. He certainly did not complete a Plastic Surgery residency. During the course of the murder investigation, it was revealed that he had seven sessions of training in liposuction.
Your Federal and State Governments Cannot Protect You
Every state maintains a Medical Board. Their job is to check the training of all physicians and surgeons practicing in the state, and if qualified, the boards allows the qualified doctors to purchase a license to practice medicine. Each state has its own board, but the requirements are not widely varied. The federal government regulates prescription drug use, and licensed physicians can purchase a DEA certificate which allows them to prescribe drugs. Neither the state nor the federal government restrict the practice of medicine based on the type of training a doctor has completed. In fact, the MD degree is granted after completing Medical School, and a state license is granted in California after completing one year of internship and passing the required exams. With a state license, a DEA certificate can be obtained, before any specialized training is started.
Since a license is granted before specialized training is started, there are no restrictions on the type of medicine a license holder can perform. A doctor trained in Internal Medicine (diabetes, high blood pressure, lung disease…) can perform brain surgery, as long as they conform to the standard of care. This pushes the responsibility onto hospitals. Hospital medical staffs review qualifications within each specialty and grant privileges for specific procedures after a period of supervised proctoring. This peer review can help for hospital based disciplines like brain surgery, but most cosmetic surgery is outpatient surgery and is not performed in a hospital. The American Society of Plastic Surgery and the American Society for Aesthetic Plastic Surgery both require that all members have hospital privileges for all procedures they perform, even if they are normally performed outside the hospital.
Time for Restricted Medical Licenses
There has been much debate through the years for States to do more to protect their citizens from unqualified doctors practicing outside the scope of their training. Special interest money has made this is most impossible, and there is little interest in drafting this difficult legislation. While reviewing silicone breast implant leakage rates, the FDA noted that leaks occurred more often in the hands on non-Board Certified Plastic Surgeons, often in the operating room. Debate was had to restrict the use of breast implants to only physicians who are Board Certified Plastic Surgeons. It was decided that the FDA lacked the authority to enforce such a recommendation and, the subject was dropped. Until there is a public outcry for reform, it is unlikely that we are going to get this sort of assistance from our States.
Buyer Beware
So it is up to you to find the best doctor for the job. It is your body, your health and your life. Plastic surgery is elective surgery, and you have time to decide how to proceed and who to trust. Resources are available online to help you make the best possible decision. While the recommendations above cannot guarantee perfect results, they can certainly improve the odds.
Be certain to check the three resources above. If your surgeon is a member of the The American Society of Plastic Surgery and the American Society for Aesthetic Plastic Surgery, you can be assured that they are Board Certified Plastic Surgeons, with valid state licenses, who practice in Accredited facilities, and who maintain hospital privileges.
Bargain Basement Plastic Surgery
Bargain hunting is great, but not for Plastic Surgery. A low price might mean corners are being cut, and you may pay the ultimate price for it. I want the best possible outcomes for my patients, and this is reflected in everything I do. I completed eight years of residency after medical school, and maintain both the Board Certifications I have earned, one with the American Board of Plastic Surgery and the other with the American Board of Surgery. I operate only in accredited hospitals and surgery centers. I work with Board Certified anesthesiologists. I only use FDA approved products from reputable sources. I maintain membership in the most prestigious Plastic Surgery Societies. All of this costs more than cutting the corners, but it shows my patients that I take my responsibilities seriously, and that I am committed to achieving the best possible outcomes. A cut rate purse might look good, but low quality doesn't last. You can always purchase another purse, but you cannot replace your face, your breasts, your tummy or any other part of your body. Why risk something irreplaceable? You are worth taking care of. While there can be no guarantee that you won't meet a Dr. Normann, by taking a few precautions, you can increase your chances of walking away before the encounter ends badly.
Previous Post
Next Post