Posted December 08, 2010 in Home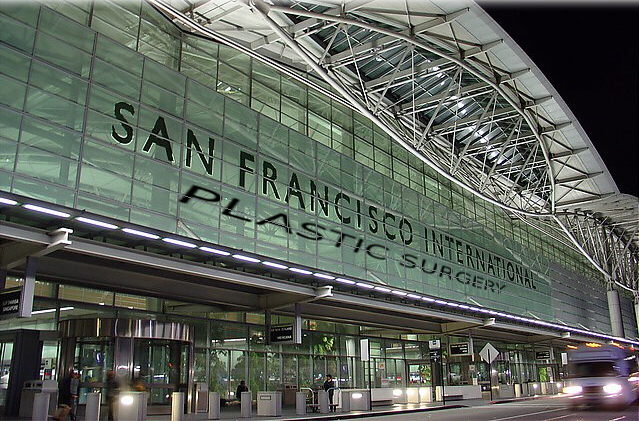 The United States, population 310,872,000, is home to about 4.51% of the world's population, and 18.5% of the world's plastic surgeons. Part of the reason is that the US has the resources to train more plastic surgeons. While plastic surgeons are the driving force behind advancements in cosmetic plastic surgery, reconstructive surgery accounts for more then half of all the surgical procedures that plastic surgeons perform. The most common plastic surgery is removal and reconstruction for skin cancer, especially here in sunny California.
The San Francisco Bay Area has been home to three separate training programs, and as a result, we live in one of the most concentrated collections of plastic surgeons on the planet. Most plastic surgeons practice within 90 miles of where they trained. I fall into this majority. I completed my plastic surgery fellowship in San Francisco and practice in the East Bay Area city of Walnut Creek. In fact, my plastic surgery office is located 5 miles from where I was raised.

Here are some other plastic surgery facts derived from ASPS, ASAPS, ISAPS and world population data:
The top ten countries by number of plastic surgeons are:

United States with 5700 Plastic Surgeons
China with 4250 Plastic Surgeons
Brazil with 3824 Plastic Surgeons
India with 2000 Plastic Surgeons
Mexico with 1518 Plastic Surgeons
Japan with 1438 Plastic Surgeons
South Korea with 1277 Plastic Surgeons
Germany with 863 Plastic Surgeons
Turkey with 700 Plastic Surgeons
Spain with 567 Plastic Surgeons

China has one plastic surgeon for every 300,000 citizens.
The countries above, collectively average one plastic surgeon for every 100,000 citizens.
The United States has one plastic surgeon for every 50,000 citizens.
San Francisco has one plastic surgeon for every 13,000 citizens.
Walnut Creek has one plastic surgeon for every 4500 citizens.
Beverly Hills has one plastic surgeon for every 500 citizens.
San Francisco Bay Area Plastic Surgery Patients
If you are a San Francisco plastic surgery patient, or are considering plastic surgery, congratulations. You live in one of the best places on Earth to get safe and predictable plastic surgery.

Be certain to research your Plastic Surgeon. Be certain that they are Board Certified by the American Board of Plastic Surgery. Be certain they have a valid, unrestricted California Medical License. For cosmetic surgery, be certain that they are members of The American Society for Aesthetic Plastic Surgery or at a minimum The American Society of Plastic Surgeons. Membership in these two societies assures you that your Bay Area Plastic Surgeon is Licensed, Board Certified, and operates in Accredited Surgical Facilities.