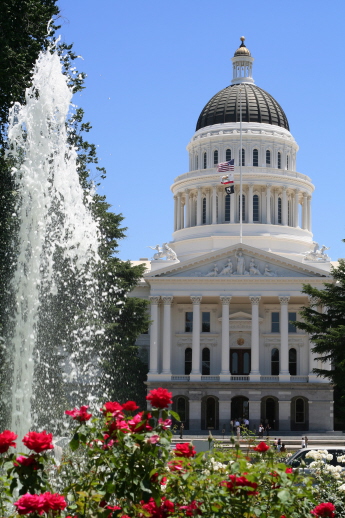 Every now and then, a State Bill comes along that just makes sense. AB 583 is such a bill. It has no hidden agenda, it is easy for health care practitioners to comply with and it provides meaningful objective information for patients.
AB 583 (Hayashi) requires health care practitioners to disclose their name, license type (RN, MD, DO, etc), highest level of academic degree received and for physicians, their board certification. This information must be placed on the health care practitioner's website, and is also required to be given to the patient in writing at the initial patient encounter or must be prominently displayed in their office.
As simple as this sounds, it has taken over three years of work by many members of the California Medical Association and the California Society of Plastic Surgeons to get this bill on Governor Arnold Schwarzenegger's desk.
AB 583 is not yet a law. There is some debate, mostly from practitioners who are not Board Certified, to withhold any type of disclosure requirement. As a Board Certified Plastic Surgeon, I fully support this disclosure. As a Walnut Creek Plastic Surgeon, I have many well educated patients. I have had to care for patients who have seen less qualified practitioners, and who have received questionable treatment and results. Often they are surprised and embarrassed to find out the "Plastic Surgeon" they had entrusted with their health, was not a Board Certified Plastic Surgeon, and in some cases, was not even a doctor.
Critics will say that even the best Board Certified Plastic Surgeons can have poor results. While this is true, when the correct approach is instituted from the start, the chances of a poor result are significantly decreased, and the chances of recovery from a poor result are significantly enhanced.
The more you know as a patient, the safer you can be. In California, anyone with a Physicians and Surgeons License can perform plastic surgery. Non-MD oral surgeons are allowed to do facial plastic surgery. AB 583 helps patients by requiring your health care provider to inform you about the type and duration of training they have received. This will not protect you from the truly unscrupulous, but it will help you to know the type of training any ethical health care practitioner has received.
I encourage you to support passage of AB 583. Letters can be sent to the Governor here:
The Honorable Arnold Schwarzenegger
Governor of California
State Capitol Building
Sacramento, CA 95814
or you may fax your letter to 916 558-3160.
Your opinion is important. Please act before September 17th (the earlier the better) to let your viewpoint be heard.
Previous Post
Next Post