I see many patients who have successfully lost weight, but who are left with loose sagging skin. Post Bariatric Plastic Surgery addresses the skin laxity associated with massive weight loss. It can improve physical appearance and in many cases physical discomfort also.
What Areas Need Tightening After Weight Loss?
Everyone gains weight in different areas, so Post Bariatric Plastic Surgery is tailored to the individual needs of each patient. Common areas requiring lifting are the tummy, breasts and arms; however, thigh, face, back and buttocks lifts are also common. Examples of all these procedures are available on my main website: DrMele.com.
The Tummy Tuck is Number One
The most commonly performed tightening procedure after weight loss is the Tummy Tuck, also known as Abdominoplasty.
The patient above lost over 100 pounds. The changes were remarkable, however she still cannot bed over without feeling the large roll of skin that remains on her abdomen. A Tummy Tuck was performed to remove the excess abdominal wall skin. In addition, excess fat from the lower belly was removed and the muscles of the abdominal wall were tightened.
Skin Tuck Consultations
If you are considering Skin Tightening after Weight Loss, be certain to consult with an experienced, Board Certified Plastic Surgeon. For the best results, find a surgeon specializing in cosmetic plastic surgery and one familiar with all the tools available for skin tightening. In the San Francisco Bay Area, call (925) 943-6353 and schedule your private consultation appointment.
American Society of Bariatric Plastic Surgery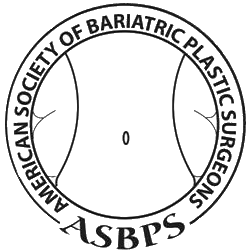 Dr. Joseph Mele is an Active Member of the American Society of Bariatric Plastic Surgery (ASBPS). The ASBPS is a society composed of Board Certified Plastic Surgeons dedicated to reshaping bodies after massive weight loss. They represent a subset of plastic surgeons dedicated to helping weight loss patients achieve their goal of looking and feeling good about their accomplishments.
Previous Post
Next Post