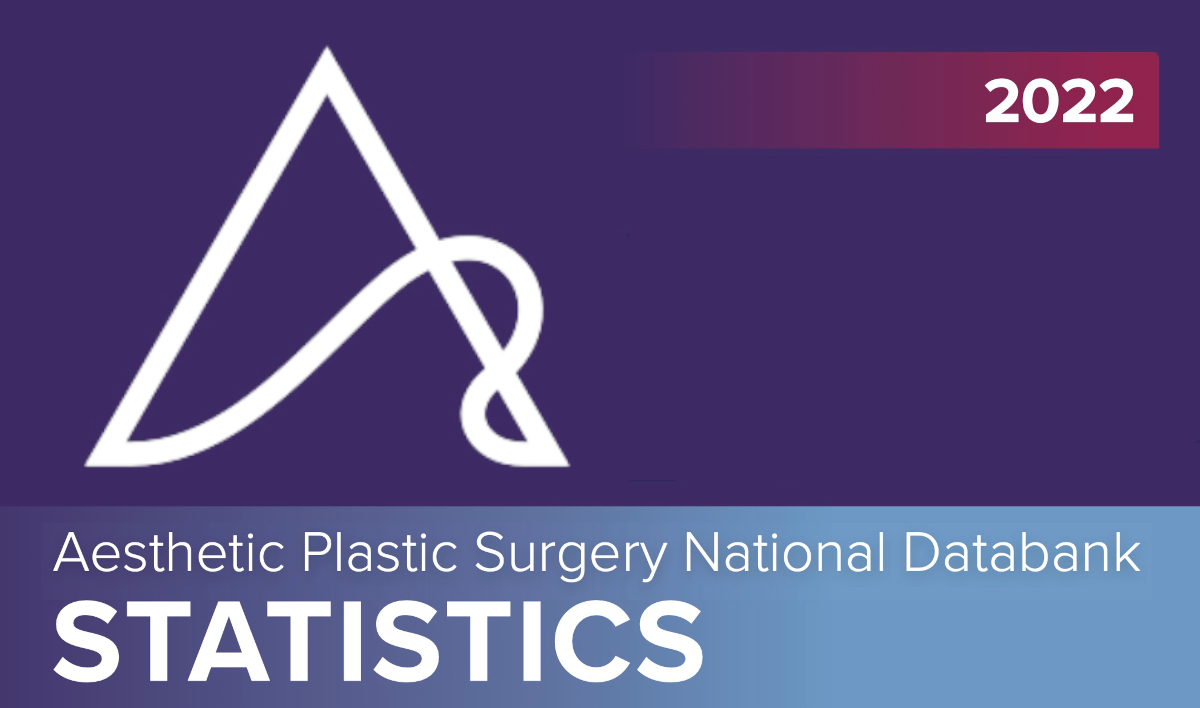 Leading the Way in Aesthetic Plastic Surgery
For over 50 years Aesthetic Society members have gone beyond being just Board Certified.
The Aesthetic Society
With more than 3,000 members spanning the globe, The Aesthetic Society is at the frontier of innovation in aesthetic plastic surgery. Their mission is to gather a community of like-minded and highly trained surgeons to influence patient advocacy, public education, and to educate the next generation of aesthetic plastic surgeons.
If you're looking for the most accurate Aesthetic Plastic Surgery Information from the premier qualified experts, you are in the right place. As an Active Member of the Aesthetic Society, I care deeply about predictability, safety and always put patients first. Today, we are covering The Latest Plastic Surgery News: the 2022 Aesthetic Surgery Statistics.
Overall Procedures Are Up Form 2021
Total aesthetic procedures increased 14% in 2022 thanks to nonsurgical procedures jumping 23%. Surgical procedures (which accounts for just 20% of all aesthetic procedures) were down 12%, but remained 37% above 2019 counts.
Cosmetic Plastic Surgery Procedures
All of the most popular surgical procedures were down in 2022. Body procedures were down 13%, and breast procedures were down 11%; however, this is compared with a particularly strong year in 2021 when many people were working remotely and could recover more discreetly. Surgical procedures began soaring in the second half of 2020 and reached their peak in Spring 2021. 2021 eclipsed pre-pandemic surgical counts by 55%.
Liposuction experienced a larger surge than the other most popular surgical procedures during the pandemic, rising 85% vs. 2019 levels (compared with 74% rise for Abdominoplasty and 39% for Breast Augmentations). While down 12% from 2021, the procedure was still 63% above its pre-pandemic level.
Surgeries Per Plastic Surgeon
The average plastic surgeon performed 252 surgical procedures in 2022, compared with 289 in 2021 (13% fewer procedures per surgeon). However, their surgery counts remained 27% above their pre-pandemic level of 198 in 2019.
Cosmetic Non Surgical Procedures
Nonsurgical Procedures were slower to receive a boost from the pandemic. They increased significantly in Spring 2021 and may have reached their peak in Spring 2022.
Cosmetic Plastic Surgery Procedures By Age Group
The most popular age group for surgical procedures was 51-70 year olds, accounting for 36% of surgical procedures. The 36-50 age group represented 30%, followed closely by 17-35 year-olds with 27%. Patients over 70 represented 8% of surgical procedures.
Cosmetic Plastic Surgery Procedures By Sex
Women accounted for 95% of all procedures.
The Top Surgical Procedures for Women were:
Liposuction (385,413)
Breast Augmentation (252,648)
Abdominoplasty/Tummy Tuck) (202,184)
Mastopexy/Breast Lift (136,086)
Removal/Replacement of Breast Implants (129,657)
The Top Surgical Procedures for Men were:
Gynecomastia/Male Breast Reduction (21,358)
Liposuction (19,593)
Blepharoplasty/Eyelid Lift (11,277)
Rhinoplasty/Nose Job (6,536)
Abdominoplasty/Tummy Tuck (4,771)
Aesthetic Consultations
If you are looking for an experienced, board certified plastic surgeon in the San Francisco Bay Area call (925) 943-6353 today and schedule a private consultation.
Previous Post
Next Post